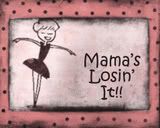 I just love
Mama Kat's
writing assignments. It always takes me in some direction that I had no idea that I was gonna go in. For example, this week the prompt I chose was number 4. Write about an interaction you had with a salesman. Go check out all the other wonderful writers over at
her place
.
Also, I do
Jen's Thousand Word Thursday
. I figure all the pictures I add into my stories let's me get away with it! :::snort:::
I was taking a nap. A wonderful nap. I just love naps, don't you?
When I woke up I wandered into the living room to see Da Man.
Da Man: "Hey, I'm glad you are up. The salesman is going to be here in about 30 minutes."
Me: "Uhhh, wha..?" I wiped the sleep from my eyes and the drool from my chin.
Da Man: "A salesman stopped by earlier but you were sleeping so he's going to be back here in a bit. He wanted both of us to be there."
Me: "Why did you do that? Why didn't you just make him go away? I don't want to have to deal with a salesman? What is he even selling? Oh man, now I need to clean." Needless to say, this was the last thing that I wanted to hear after having my wonderful nap. I felt cheated out of my post-nap mellowness.
I scurried around picking up dirty socks and dog chew toys and putting the sofa cushions back into place. Before I knew it....'ding dong'. The doorbell was rung.
The salesman was here.
He was a nice enough guy with a big Silver King vaccuum cleaner. Well, I didn't want another vaccuum cleaner and I sure didn't want a big expensive one. I figured I'd just let him do his spiel and then hurry him on out the door so that I could find some wine and make my husband a little bit miserable for having put me through this to begin with.
But...hmmm...that vaccuum is working really well.
Oh, wow. You can use it on carpet and tile and wood and it even doubles as a mop and carpet cleaner?
It purifies the air also?
OMG! Look how much crap it got up just in that one little spot!
We are getting down to the end of the demonstration and I had these wonderful little jitters in my stomach. Just like the ones that I get at the mall when I find a great new pair of shoes.
Da Man is making some negative noises. I started batting my eyes and smiling really pretty at him.
He bought it for me.
We are still making the payments.
I don't use it nearly often enough.
It sure is pretty though.
Me? Well, this picture explains it all.