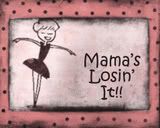 The prompt that I chose for this weeks writing challenge is:
List ten things you can do in three minutes. I'm assuming I have three minutes for
each
thing to be done and not 10 things within three minutes. That list would be quite different, maybe, maybe not. Oh, who knows.
Start an I.V.

Lose my keys, sunglasses and purse. (actually, I can do this one in less than a minute!)

Scan the entire 600 channels on TV.

Go from vertical and talking to horizontal and snoring.

I can mood swing from happy to being on the verge of crying to feeling okay again.

Down a frosty mug of red beer.

Walk to work. (this is actually a curse I think...too easy to call me in to work when I'm just across the street)

Change trains of thought a dozen times.

Whip out my laptop, hook up the power and the mouse and get logged on to Blogger.

Convince my husband that it really IS his turn to cook dinner!
Okie dokie. That does it for this week!
P.S. Soo sad about Natasha Richardson. She always seemed really cool and she was married to Liam Neeson with 2 boys...my prayers are with that family.